2. Wrangell St. Elias, Alaska, USA: Difficult, Varies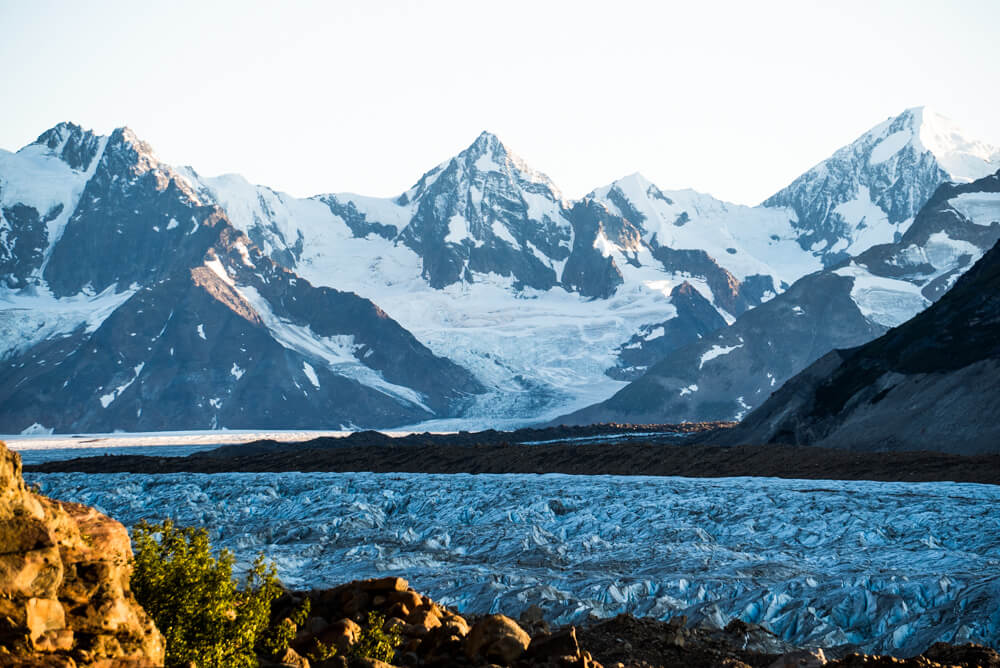 If you want raw, rugged, unadulterated nature, then look no further than Alaska. Apart from Denali and the popular cruise route, most of the state is devoid of people and full of adventures.
Wrangell St. Elias is the biggest national park in the US, yet it seems like nobody has ever heard of it! This 8-day trek over glaciers, multiple passes, through tundra, marshes, and moraine isn't for solo hikers or first-timers, as it requires route finding with a map and compass, and a bush flight in and back out. Yet this is what makes it so wonderful – you're unlikely to see anyone else out there, though you might spot some bears and moose!